Baseball season is here and it was
finally
warm enough for us to catch a game the other day. This year is my little brother
Josh
's Senior/final year playing at Utah Valley University. We're really going to miss his games after he graduates.
Our favorite part about going to games is the chance it gives us to spend time together as a family.

Here are few pictures (I stole them off of
his blog
) of my stud of a little brother in action: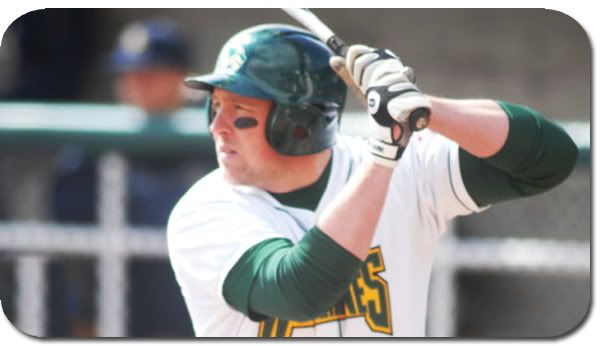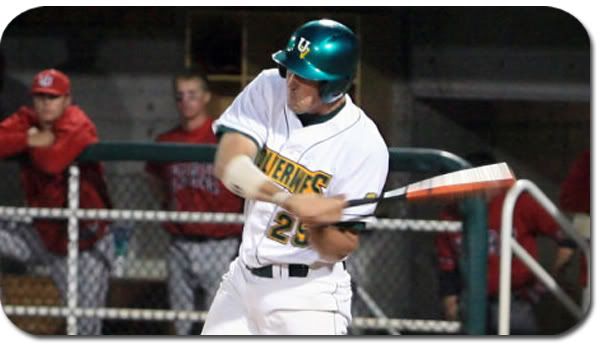 What a stud! Go Josh!
Bryson watched the game perched on a step.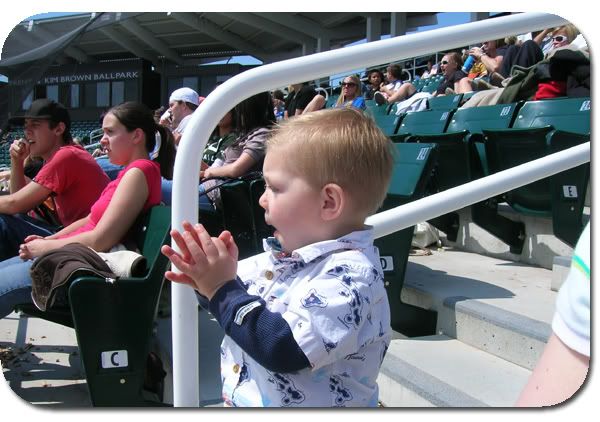 He's a huge fan of the Wolverine's and loved cheering them on.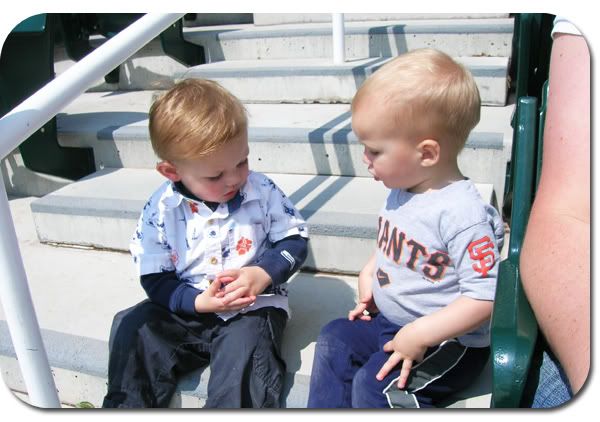 He's also a huge fan of making new friends and it wasn't long before he made one.
Good luck on the rest of the season Josh!