What do you do with a monthly magazine subscription to National Geographic?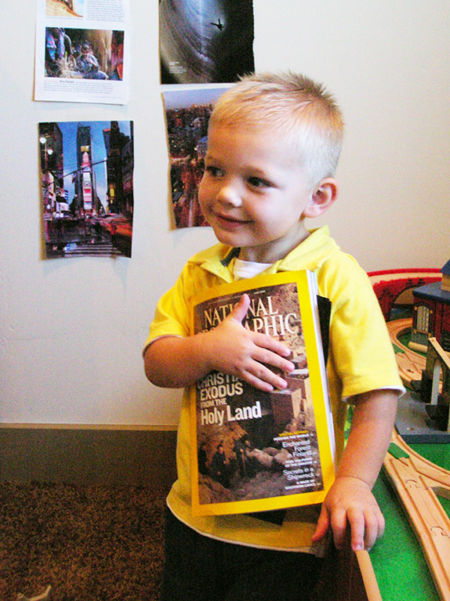 Tear out the cool pictures and stick them to your wall of course.
Bryson picked out these pictures because they reminded him of Spiderman.
Our monthly subscription comes as a yearly Christmas present from Mike's grandma. Thanks Grandma Jones!
I have to add this last picture because it made me laugh. Mike went into Bryson's room as I was typing this and found him asleep like this: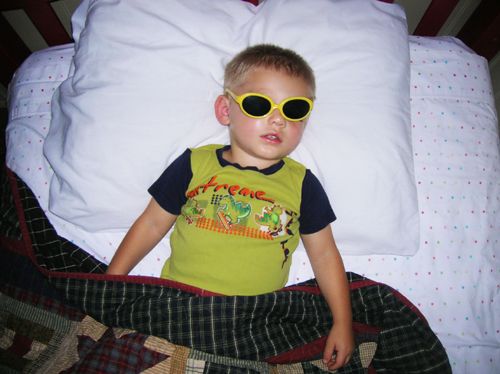 The pitch black room must have been too bright for him.