Saturday night Bryson and I helped my sister throw a fun Halloween party for all of our friends from the ward we grew up in. Mike missed out on the party because he had tickets to the BYU slaughter. Not a fun night for him, but a great night for us!
Posing with some of the girls...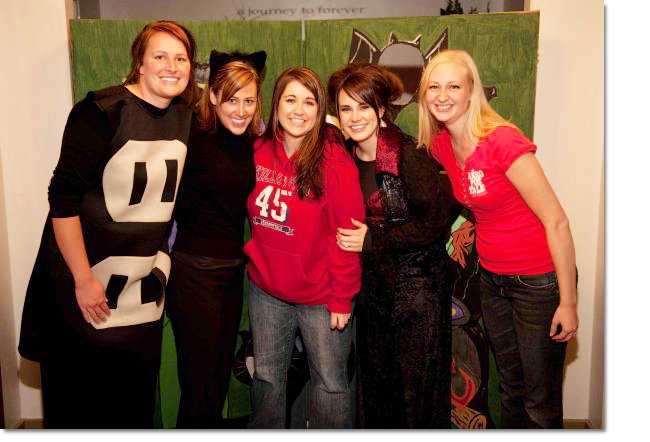 More posing with a fun cutout...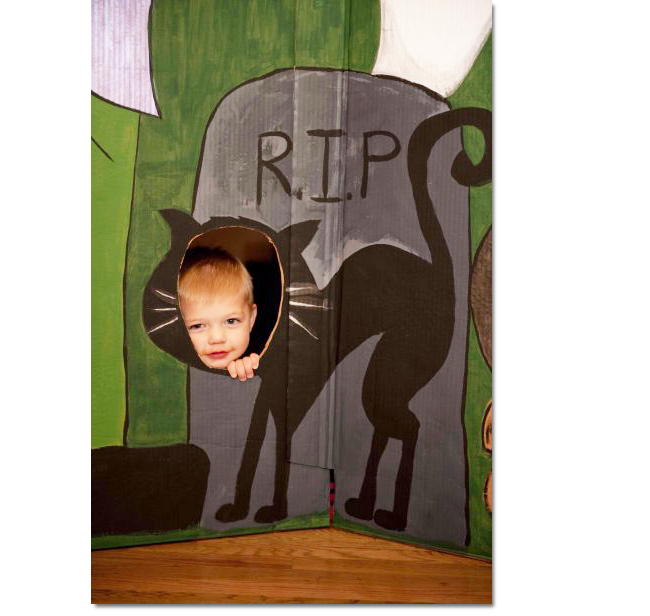 The cute kiddos....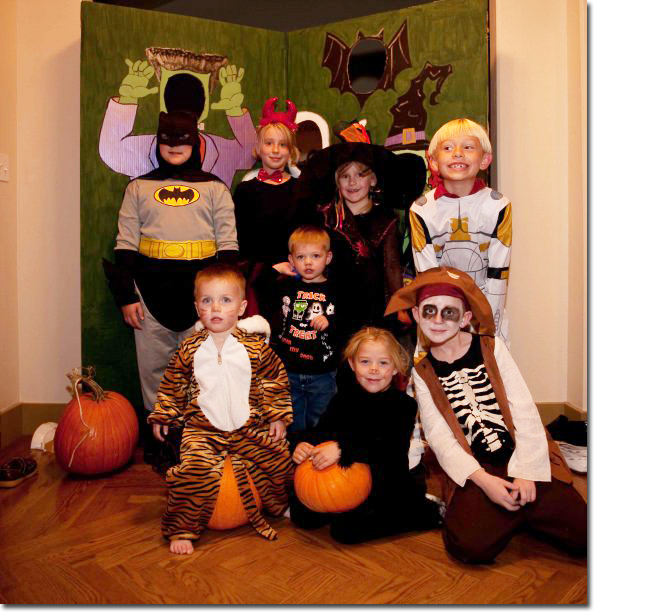 The infamous "dice game"....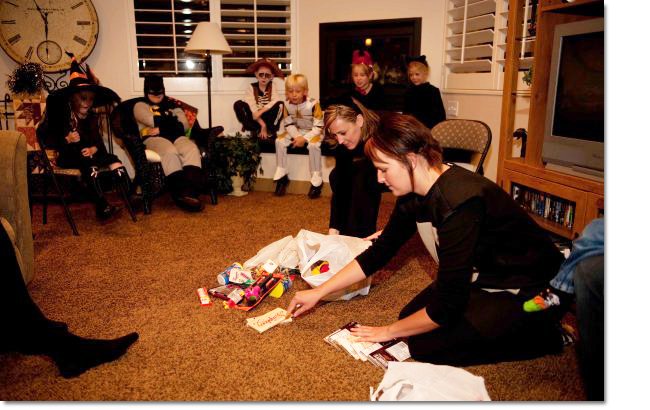 To play, put a pile of loot in the middle (candy, prizes, cookies, toys, etc).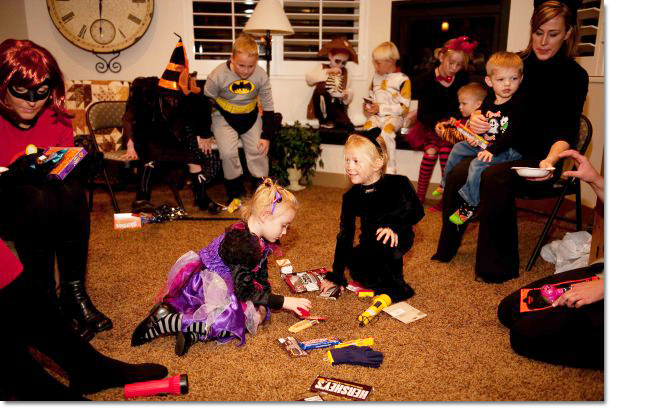 Pass several bowls around with dice. Roll a 3 or a 5 and you get to pick something from the middle.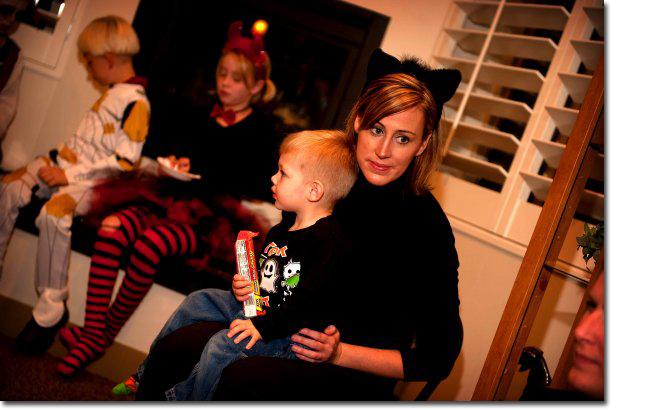 Once everything is gone you set the timer and the real fun (or should I say "fighting") begins! This time when you roll a 3 or a 5 you get to steal something from another player. When the timer rings you get to keep everything you have in front of you.
The loot...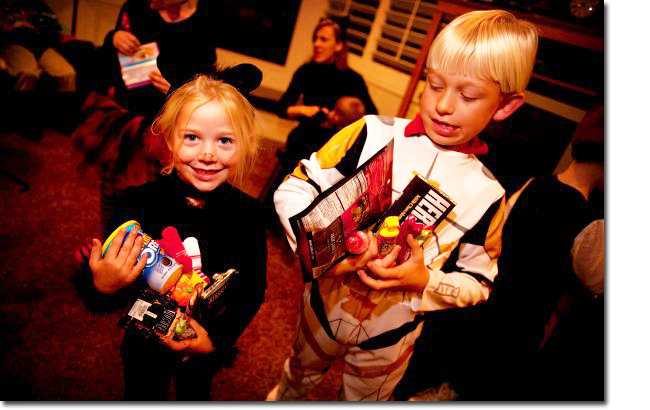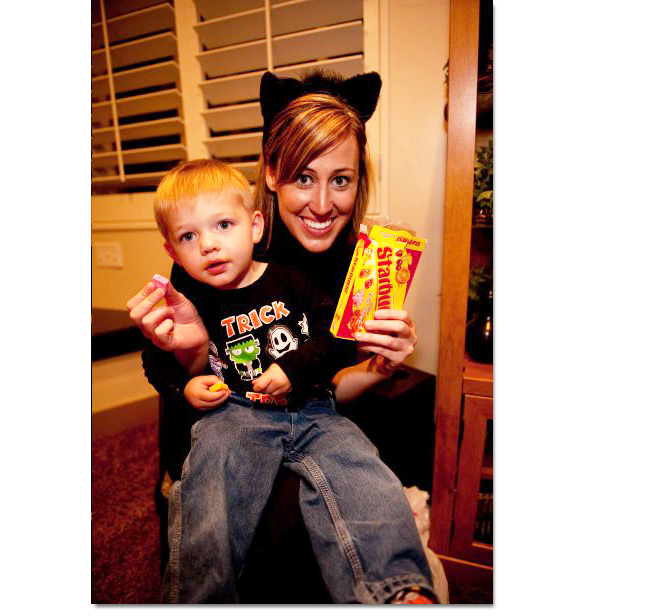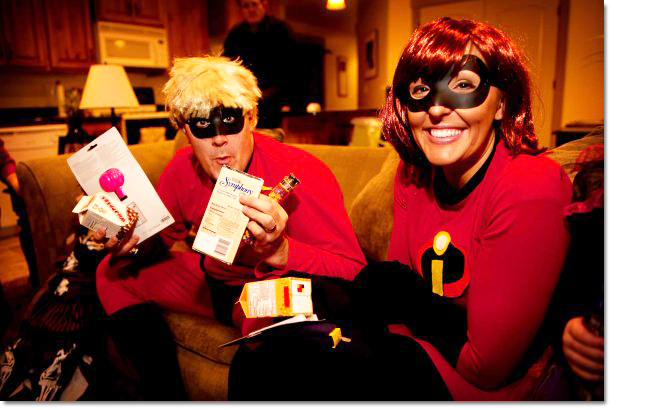 Playing the game Wolf....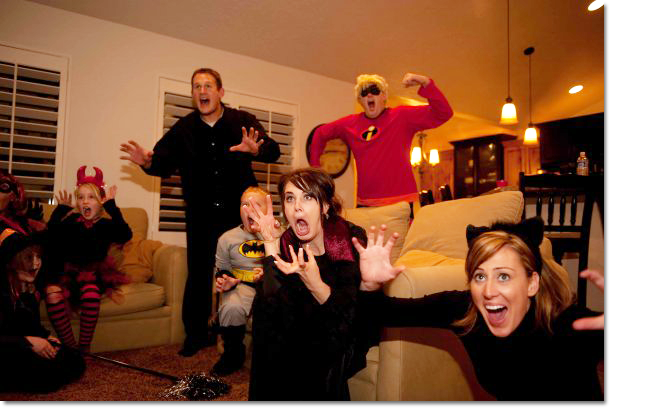 Drawing on pumpkins....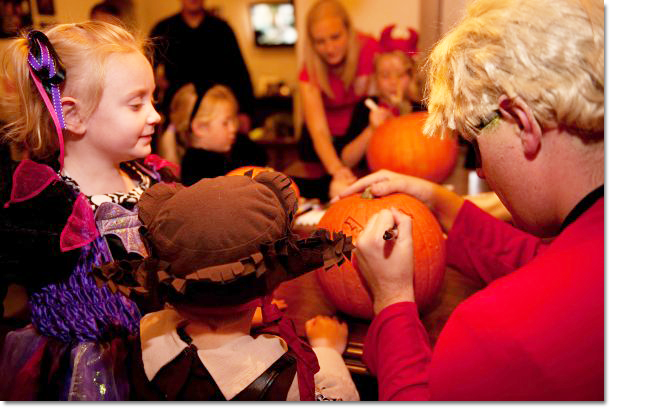 Mr. Incredible (AKA
Ryan
) off to save the world...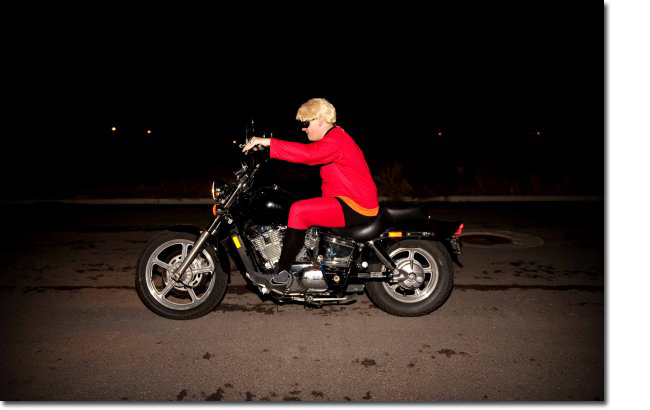 Such a great time!
Big thanks to the fabulous
Angie
for the pics.