Bryson got a Build-A-Bear from his
cousin Chazz
for Christmas. Bryson named the bear "Ted." Ted came with a gift card so Bryson could pick him out some cool clothes to wear. So the other day Bryson and Ted went shopping.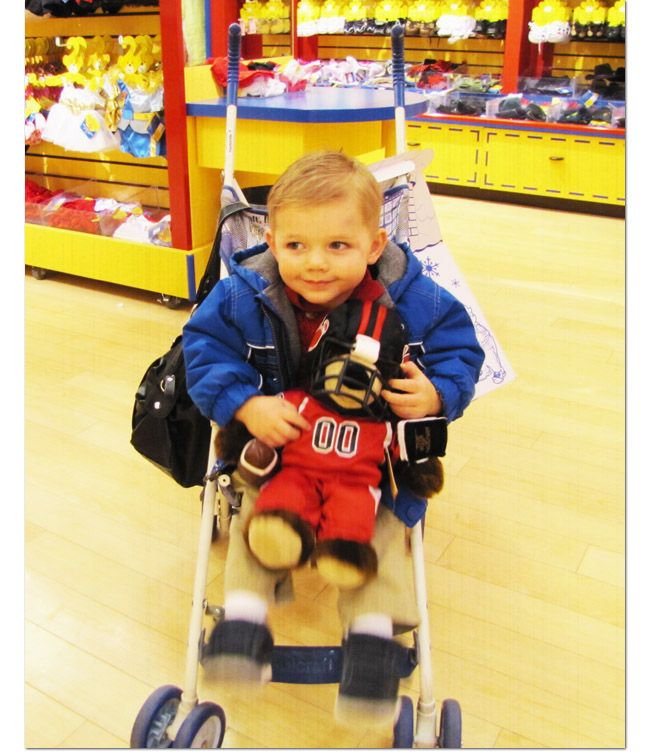 As soon as Bryson saw the football outfit, he had to have it! With a football in one hand and a
Book of Mormon
in the other, Ted's new look was complete.
Thanks Chazz for giving Bryson such an awesome Christmas present!!! He LOVES it!
This is a cute video (with sound...wahoo!) of Bryson that we took of him walking around in Mike's snowboarding boots after we got back from shopping (1:20 long). Gosh we love him!