Bryson trying on daddy's snowboarding gear for size.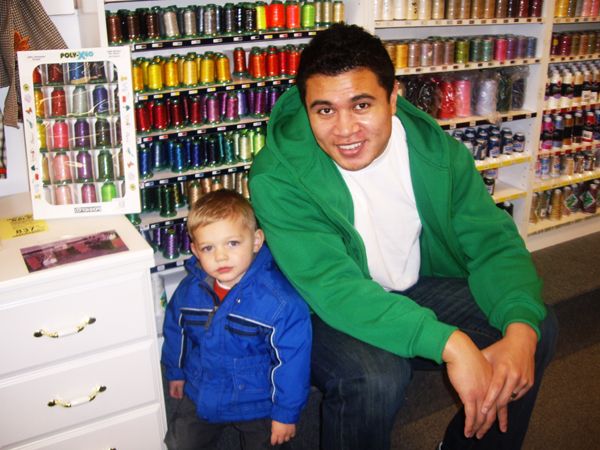 The boys patiently waiting for the girls to finish fabric shopping at a quilt store (I'm working on a denim quilt for Mike). Not the boys favorite place to be.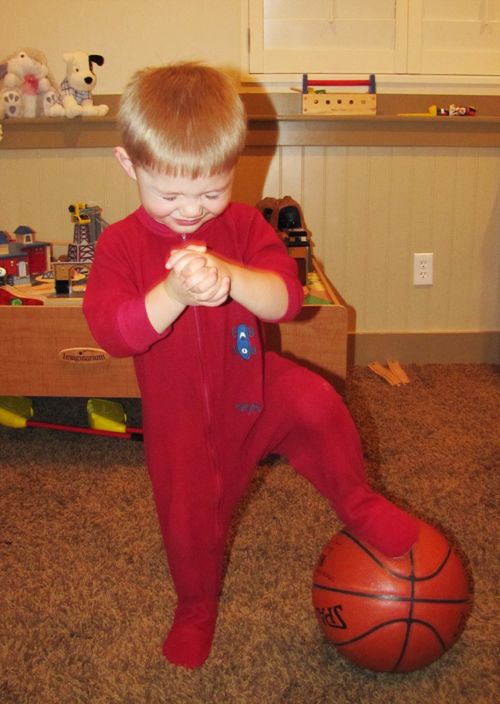 Bryson's position for family prayer last night. Mike and I knelt down and then turned to find Bryson all ready for the prayer like this. It was the cutest thing.