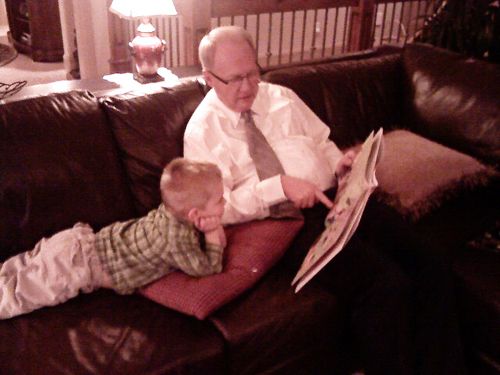 Last night we went to Sunday dinner at Mike's parents house. After a yummy dinner and an intense game of Rummikub, Mike captured this adorable moment with his phone of Unky reading a story to Bryson. Bryson sure loves his Unky.
When we got home, we found this amazing picture of Bryson sitting on our kitchen counter. My incredibly talented little brother
Ike
made it and I honestly started crying as soon as I saw it.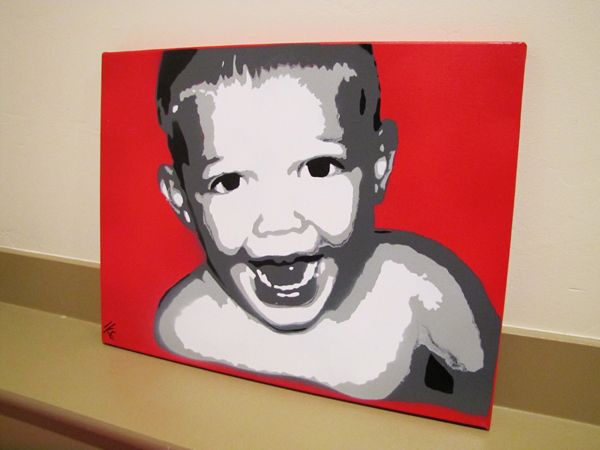 Isn't it awesome?!?! Ike's working on one for all of the nieces & nephews. I'll post a better picture of it once we get it hung on Bryson's wall. Remember the picture below? That's the picture he used to create it.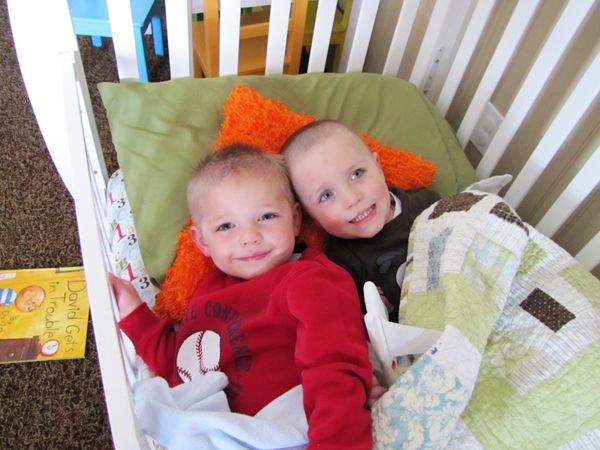 Can these two get any cuter? Seriously. I think not.
You can view a cute video my sister made of them playing together
here
.