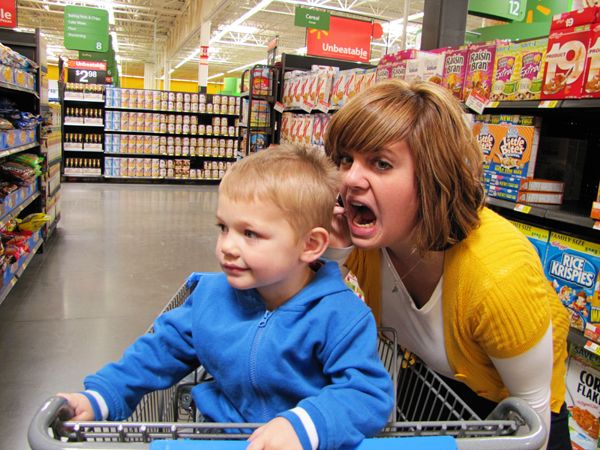 At Walmart to get the ingredients.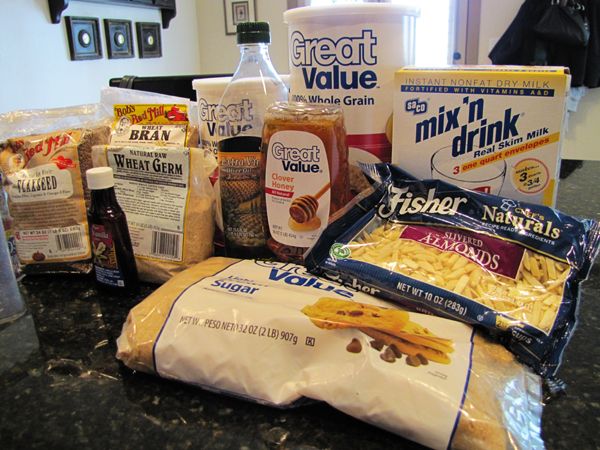 The goods.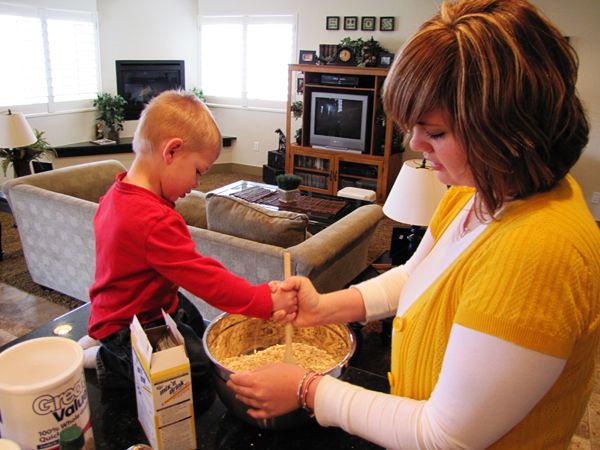 Bryson is always such a good little helper.
Here's how to make it: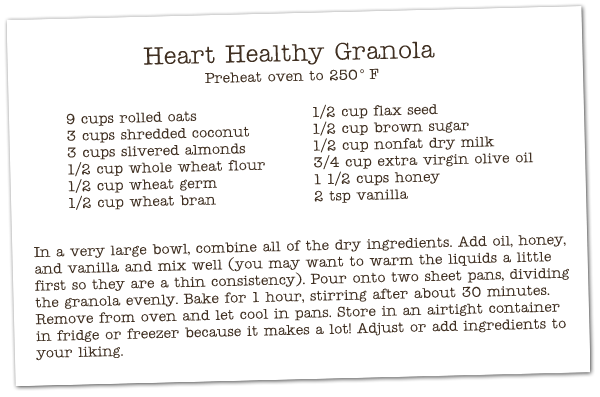 My personal favorite is to mix this in with yogurt or to eat it as a breakfast cereal. Mmmm.
Here are a few reasons it's so good for you:
Rolled oats:
lowers cholesterol and your risk of cardiovascular disease. It's also a great source of fiber and stabilizes blood sugar for diabetics.
Coconut:
great source of protein, vitamins and minerals.
Almonds:
great source of vitamin E, protein, and calcium. Can help to lower risk of heart disease and cancer.

Flax Seed:
can help reduce your risk of cancer, heart disease, strokes, and diabetes. Full of Omega 3's and fiber.
Wheat Germ & Wheat Bran:
great source of many vitamins and minerals, which means it's full of antioxidants that help fight cancer and heart disease. Wheat germ is also a great source of folic acid and fiber.
Etc, Etc, Etc.....